The Beauty of Cooling tower in The Shougang industrial park Site.
2022-03-22 09:43
The fantastic design is so clever , turning unused industrial facilities and old cooling towers into an "industrial aesthetic" arts and culture theme park.

The world's finest snowboarders fly down ramps set off the side of former vast 70m-plus cooling towers in the heart of Beijing's former industrial district.

As the only snow events venue in 2022 Olympic Games Beijing zone,it's located in the Shougang Industrial Park next to 4 cooling towers and a lake.

The design let industrial heritage cooling tower and Olympic elements continue to create "sparks"

As a company who are in the cooling tower and parts , Tianjin Latino especially love how they decorated the tower. Our cooling tower fill was used inside. Now the 4 cooling towers was so amazing ! We really suggest all of you coming to China to visit the beauty by yourself!
Latino's Business Scope :
◇ Cooling Tower Design /Maintenance /Rebuild/Replace
We are the preferred the entire cooling tower design provider to worldwide customer , maintenance /rebuilding / replacement of cooling towers is our specialty.
◇ Cooling Tower Components
One-stop technical services and solutions for world wide famous brand cooling tower components, which assured with a value integrity, equality and respect team.
◇ Deodorization Solution for Poultry Farm
Provide the environmental deodorization solution for Poultry Farm , not only supporting with PP Net fill products , but also supply technical service support.
◇ Water Treatment Filter Material
Ability of complete sets of advanced and efficient water treatment solution, dedicated to excellent project management to deliver our projects on-time and on-budget.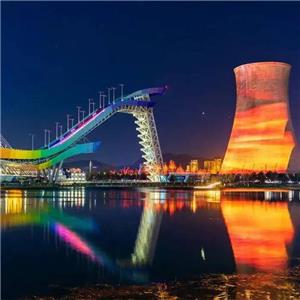 Get the latest price? We'll respond as soon as possible(within 12 hours)