Cooling Tower Trickle Grid Fill VC25
High flexibility by its installation situation;
Optimised heat and mass transfer;
High mechanical stability and high load bearing capacity;
High durability;
Complies with the highest fire protection regulations.
LATINO

CHINA

2 WEEKS

BASED ON THE REQUEST
Cooling Tower Trickle Grid Fill VC25
High-performance VC25 trickle fill installation allow a completely new way of the design of film fill installations. This VC25 fill is used only where it really makes sense - not a water-scarce areas - also a water film which flows around both sides - combined with droplet cleansing so as to achieve the highest cooling interface.
High thermal performance (through water film formation) at the lowest pressure loss (less than vertical offset channel). The thickness of 1.5-2 mm is many times higher than normal cooling tower fill inserts.
Particular attention is the environmental compatibility (solvent-free), simple and fast installation by means of assembly technology. In addition, we also could supply the fire protection type to meet with every local fire protection requirement.
The VC25 fill which we developed for processing single lattices are suitable for permanent use as well as for deployment on construction sites under weather protected conditions.
Due to the open vertical-offset grid structure with a free volume of > 97%, these trickle grid fill is particularly suitable for contaminated as well as highly polluted water quality.
Areas of application of VC25 fill are cooling towers, agricultural and exhaust air applications.
Standard dimensions:

L.910*W.610*H.450mm OR as request

26 kg/m3

Sheet Pitch:
25mm
Effective surface area:
100m2/m3
Channel structure:
vertical offset
Material:

PP, optionally flame-retardent

Operating temperatures:

< 75° C - constant - ,

max 80° C - short term - (measured water discharge at the distribution pipe )

Free Volume:
97%
Flammability rating:
ASTM E 84, UL 94, DIN 4102-B2, DIN 4102-B1, M2

TSS content short/long term (good biolog. control)

1000/500 ppm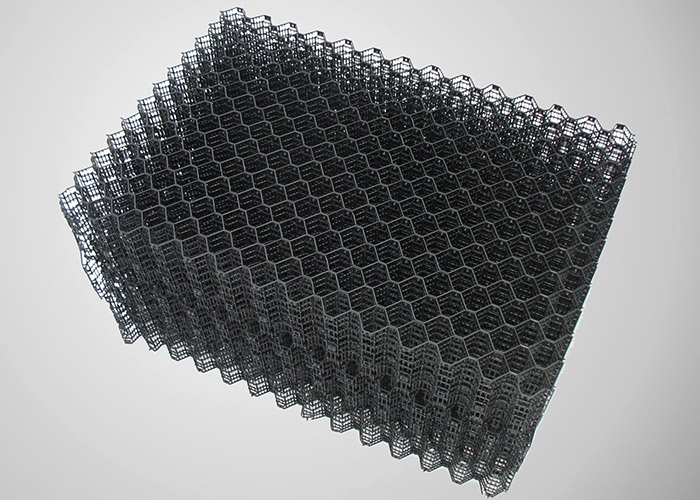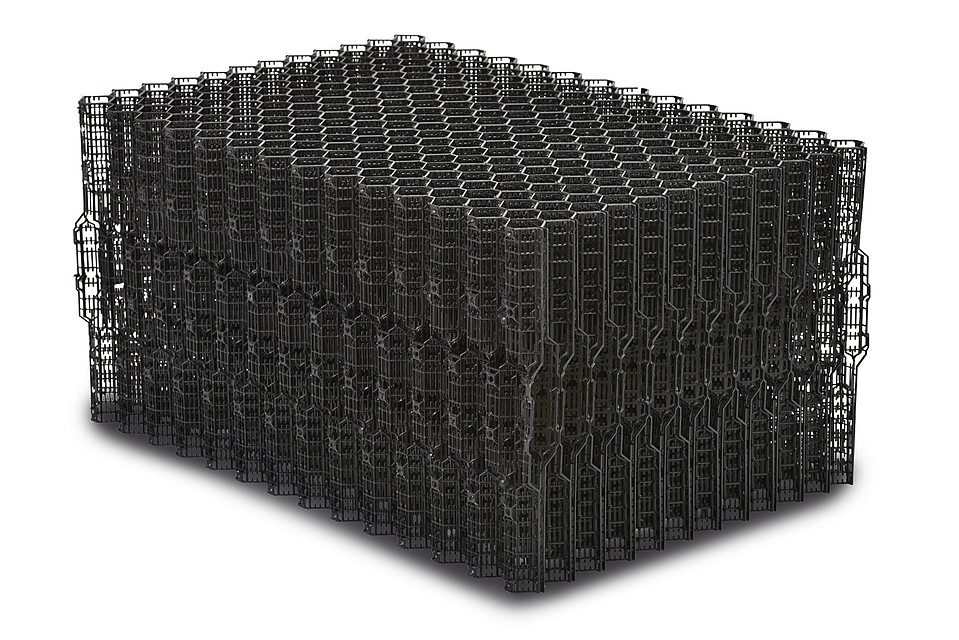 This VC 25 Trickle Grid Fill is the popular choice for field-erected or package counterflow cooling towers. Can also be used in the crossflow towers. For use in power plant, refining, chemical, steel, and food processing applications where the water quality is poor. It is also suitable for cooling waters with higher contents of suspended solids, oils and the like.
The cooling fill can by walked upon without temporary boards or the like, it will not be eroded from the sprayed upon cooling water and it can be flushed with high pressure water jets.
Relevant Cooling Tower Parts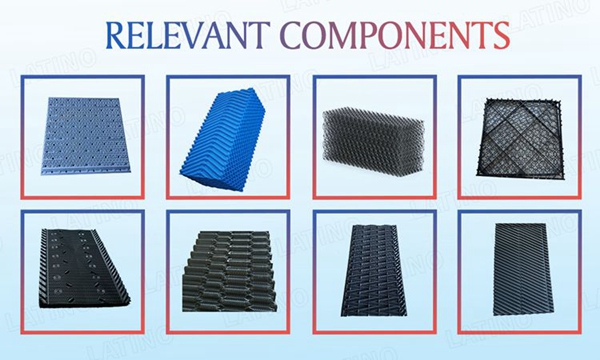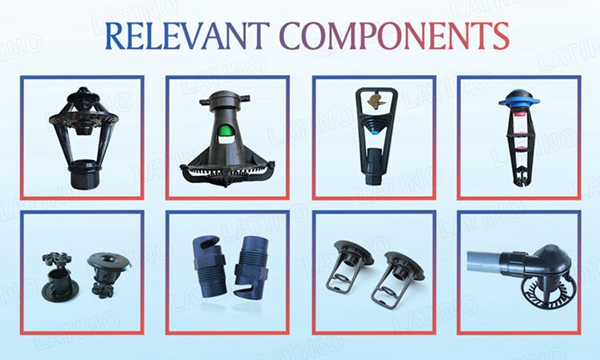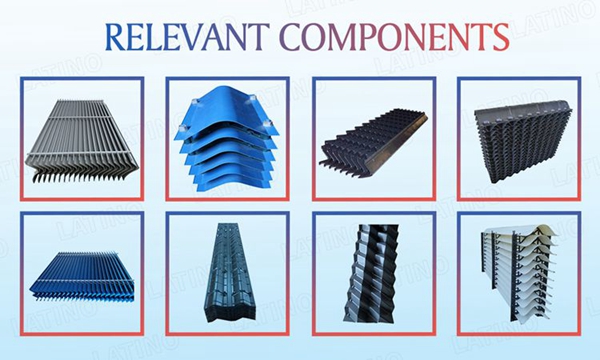 Get the latest price? We'll respond as soon as possible(within 12 hours)