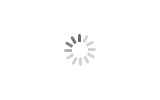 820 mm Width Marley Type Mx75s PVC Fill for Cooling Tower
Brand LATINO
Product origin CHINA
Delivery time 2 WEEKS
Supply capacity 500 M3/DAY
820 mm Width Marley Type Mx75s PVC Fill for Cooling Tower is with cooling tower air inlet louver and drift eliminator.

And its installation method is gluing and hanging according to the customer's request.

Material: PP and PVC
Download
820 mm Width Marley Type Mx75s PVC Fill for Cooling Tower
820 mm Width Marley Type Mx75s PVC Fill for Cooling Tower
The efficiency of a cooling tower depends upon the cooling tower infill's ability to promote both the maximum contacting surface, and the maximum contacting time between air and water. And it must promote this air-water contact while imposing the least possible restriction to the air flow.
MX75 cooling tower infill is a hanging film type cooling tower fill which spreads the water into a thin film, flowing over the large vertical surfaces, promoting the maximum exposure to air flow. This type of cooling tower infill provides much more water surface exposure per cubic foot than the cooling tower splash fill.
MX75 cooling tower infill incorporates highly efficient cellular drift eliminators, integrally molded within the cooling tower infill sheets. Compared with previous designs, these cooling tower eliminators reduce drift emissions from the tower by a factor of ten or more! Less drift means you could save on the water bills and water treatment chemical expenses. And, you'll virtually eliminate the nuisance caused by drift spotting on adjacent buildings and property. To save you even more, the cooling tower drift eliminators discharge air directly toward the fan. Since the air is traveling in the right direction when it leaves the cooling tower eliminators, you'll save on fan horsepower.

Cooling tower louvers are also integrally molded within the cooling tower fill sheets preventing water from escaping and assuring precise air distribution throughout wide variations in the airflow. Unlike towers equipped with separate external louvers, this cooling tower fill operates virtually ice-free even in extremely cold weather.

MX75 cooling tower fill is thermoformed from PVC with a flame spread rating less than 25 per ASTM E-84 and is considered self-extinguishing.
Since MX75 cooling tower fill has integral louvers and drift eliminators, the extra support framing and retainers are not required. MX75 cooling tower fill is available in air travels from 18" to 54" and can be installed in almost all the crossflow cooling towers regardless of a cooling tower's age or manufacturer.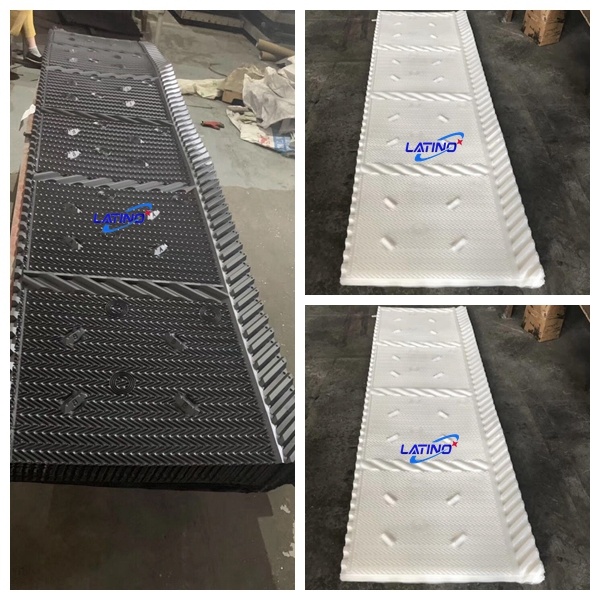 Relevant Cooling Tower Fill: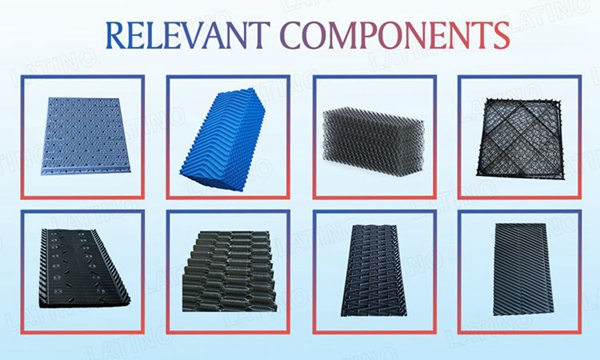 LATINO has an experienced team in quality and project implement to support the purchasing activities of overseas customers; Tianjin Latino's main products are cooling tower parts, such as Film Fill, drift eliminator and spray system, UPVC distribution pipes, FPR winding splash pipe, FRP profile parts,FRP gratings, Fan stack, band & clamp, etc.; they are approved by CTI and we have our own patent .