Industrial Used Cross Flow Evaporative Combined Counter Flow Cooling Tower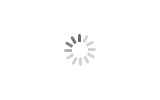 Industrial Used Cross Flow Evaporative Combined Counter Flow Cooling Tower
LATINO

CHINA

3 MONTH

100 SET ONE MONTH
Industrial Cooling Tower is widely used in industries of Electric Power, Petroleum, Chemical Engineering, Chemical Fertilizer, Smelt, etc. Cooling water capacity ranges from 800 m3/h - 4000 m3/h. According to Customers' request, we also supply high temperature type, sewage type, and also designed to different shape to match with the customer's site location.

Industrial Used Cross Flow Evaporative Combined Counter Flow Cooling Tower




New counter flow square type cooling tower is available in capacity for single cell from 40 tons to 1000 tons, various modular combinations of cooling towers are designed to meet different requirements. This type of cooling tower is mainly used in heating, ventilation, air-conditioning, and light to medium processing applications.



High Efficiency and Energy Saving




New counter flow square type using excellent quality PVC film as thermal interface material, corrosion resistant, no deformation, curved and diagonal design film effectively prolongs exchange time between high temperature water and air inside cooling tower, which makes air flow smoothly and resistance lower, meanwhile, making the water drift ratio lowest, furthermore, the axial and arc fan, specially designed basin with evenly distributed waterstoma, which highly improved heat exchange rate of cooling tower and lower the entire cooling tower's energy consumption and noise.



Excellent Design and Long lifetime




The shell of cooling tower adopts high quality and toughness glass fiber, beautiful shape, resistants to natural factors and chemical material erosion, looks brand new even after long time use. All the steel shelves are processed by immersive hot galvanized zinc and comply with British BSEN ISO1461:1999 standard, reducing the oxidation mostly, prolong the service life.



Easy Installation, Reasonable and Practical Usage




Counter flow square type cooling towers can be paralleled for multi-units, flexible combination, widely used. The body structure is tidy, standardized, compact and strong, which is easy for installation. The design and manufacture are all on basis of practical uses, so it can meet customers' requirement better with high quality.

Components Instruction



Infill




Specially designed S shape PVC infill is vacuum formed of 0.3 thickness or more thicker PVC film with excellent chemical and high distortion resistance, big coefficient of heat transfer, small wind resistance, high ventilation performance. We have different materials like PVC, UPVC, and PP to suit different water temperature.




Drift Eliminator




The cooling tower used easy installed PVC material drift eliminator to prevent water from splashing out of the cooling tower.




Air Inlet Louver




The air inlet louver is used of F.R.P parts which makes the long life of the whole cooling tower. For sewage water cooling tower, we will use different type of the air inlet louver to meet customers' requirements.




Distribution Nozzles




The distribution nozzles used high quality A.B.S / PP material, easy to installed on the water pipe and make sure the water splashed evenly on the infill.




Steel Structure




Hop-dip galvanized steel framework to keep the cooling tower great performance and long lifespan, good anti-corrosion, guarantee the use of more than 15 years. Stainless steel hardware parts are also available for options if somewhere special condition needed.




Sea Water Solution




LATINO cooling tower also provide special solution for sea water application which is suite for sea side industrial project will use sea water as cooling media. Please contact your related sales manager for more details.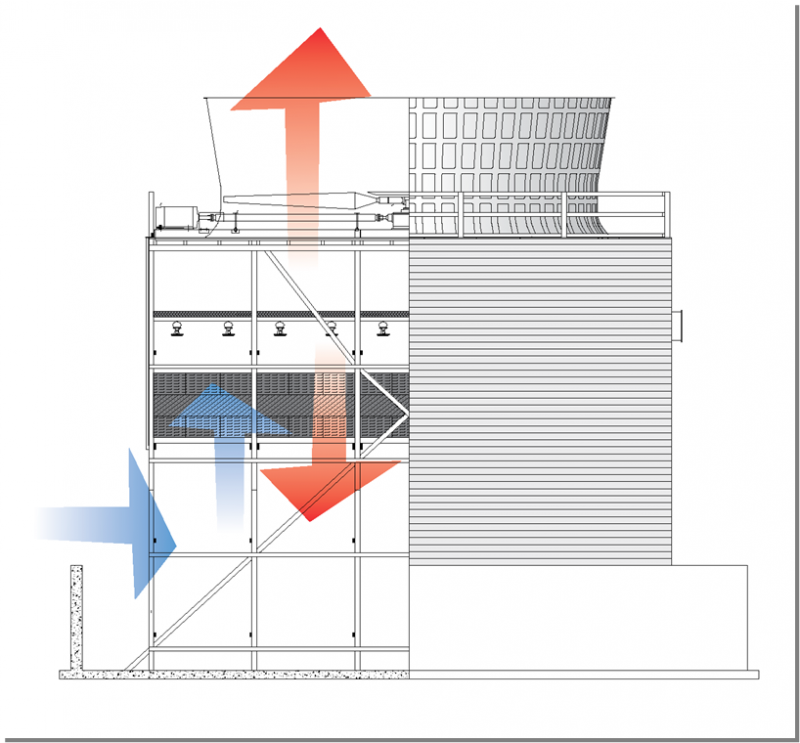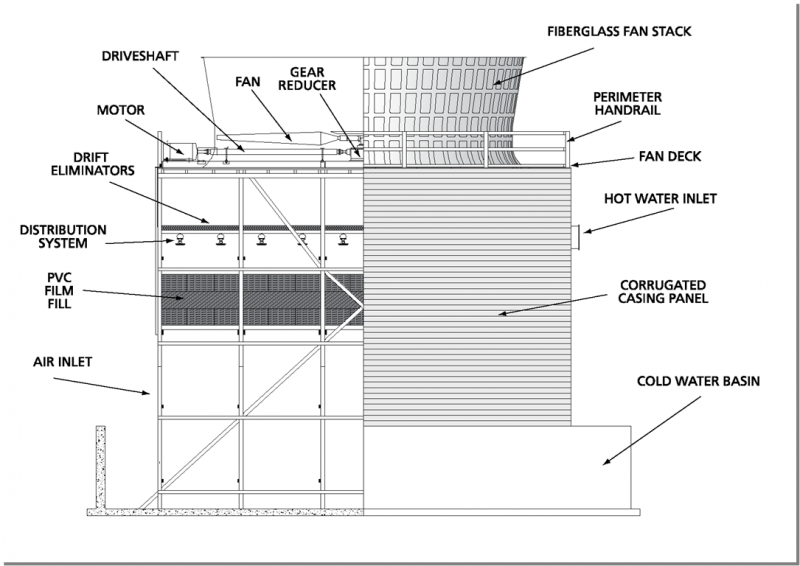 Relevant Cooling Towers