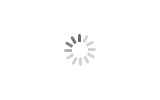 Best Price Films PVC Fill Packing For Cooling Tower
Brand LATINO
Product origin China
Delivery time within 2 weeks
Supply capacity 500 m3/day
The cross-fluted Fill manufactured by LATINO Environmental and has been widely used in the counter flow cooling tower.
The Fill material is PVC sheet which shall be prime, rigid PVC conforming to ASTM Standard, the fill process are by vaccum thermoforming process, so the corrugated are clearly and stable.
The fill pitch is 12mm or 19mm based on the client requirment, and the height can be 305mm, 610mm, 915mm and 1210mm, the length can be customized.
Download
Best Price Films PVC Fill Packing For Cooling Tower
Best Price Films PVC Fill Packing For Cooling Tower
Product Details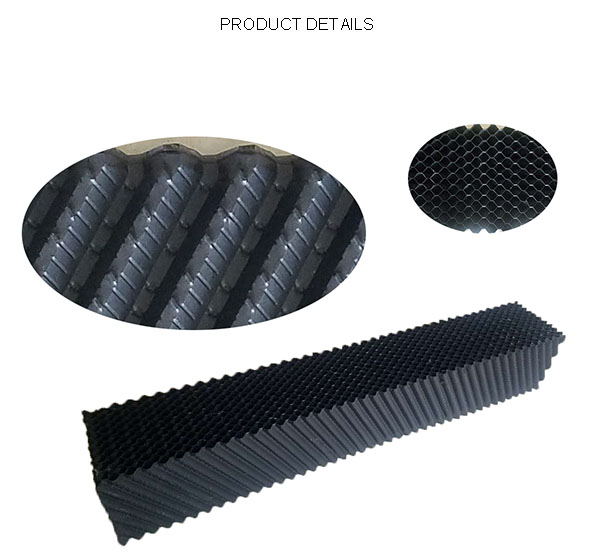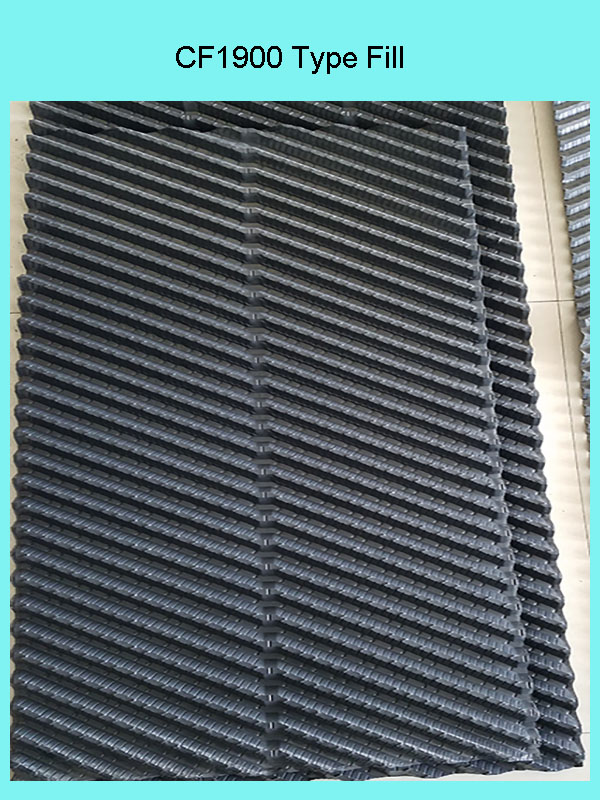 Product Specification:

Cooling Tower PVC Fill, also called cooling tower infill film media. It is one of the most important components in cooling tower. It's function is increase the exchange area of the gas and working fluid in order to achieve the requested cooling requirement. The working fluid was distributed onto the cooling tower PVC fill and spread into a thin film uniformly, by increasing the air-media interface and allowing waste heat to evaporate at an accelerated rate.
The heat resistance is the main factor influencing the cooling efficiency for the cooling tower PVC fill. And the quality of the raw material used for producing cooling tower PVC fill will influence the cooling tower fill's service time. Latino always adapt the high quality cooling tower PVC fill for the cooling tower.
This type cooling tower PVC fill is designed for the factory-assembled counterflow cooling towers.
Advantages for Latino's PVC fill:
Good chemical stability, anti-acid, anti-alkali, high cooling efficiency, small ventilation resistance, large cooling area etc.
Product Application:
The cooling tower fill is easy to been gule by PVC gule, and also easy to been installed in machamical draft cooling tower, natural draft cooling tower, round cooling tower and Air-condition cooling tower.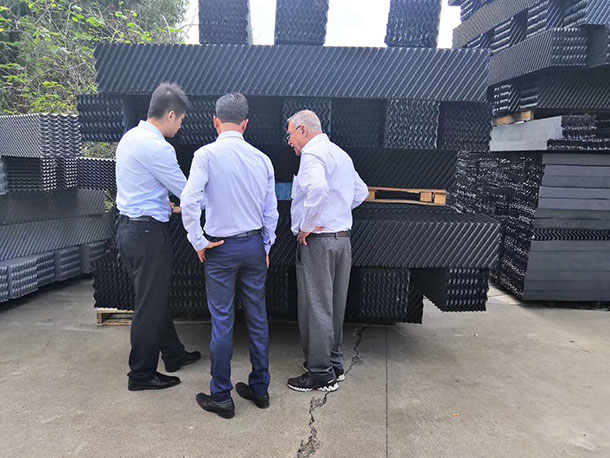 Installation for the cooling tower PVC fill from one of Latino's project: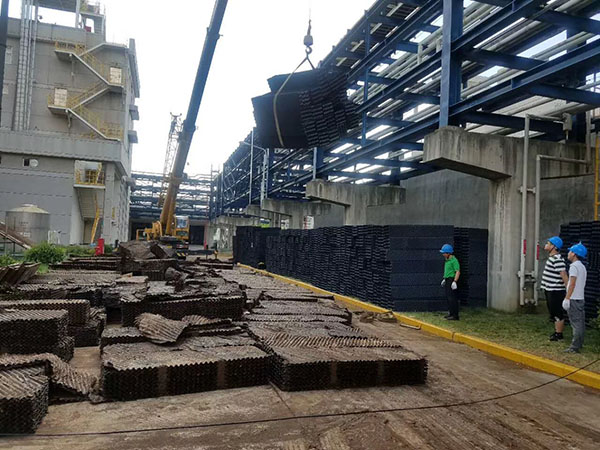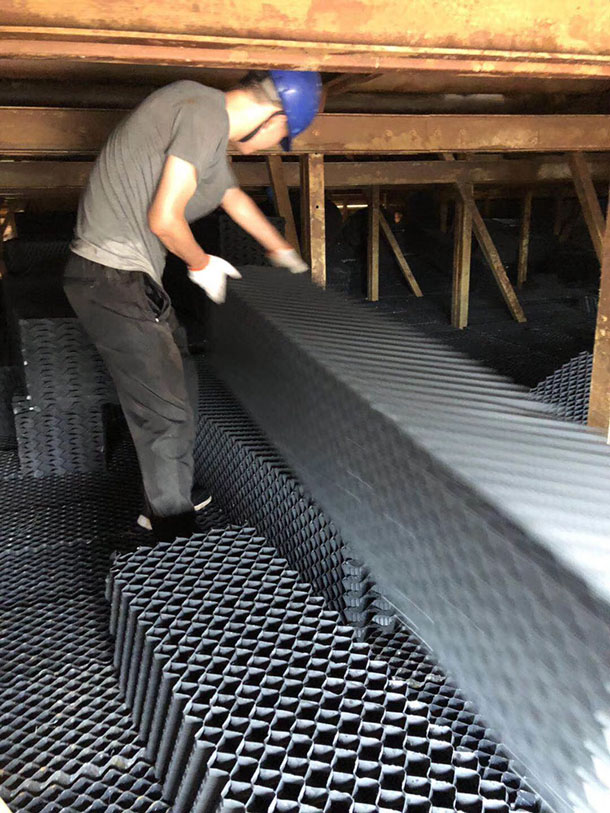 Packing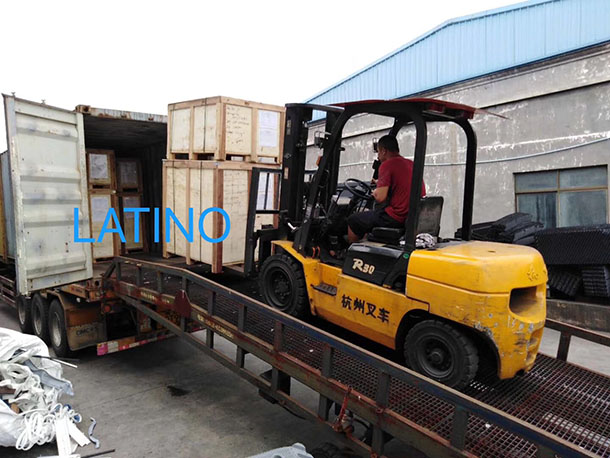 Tianjin Latino Environmental Technology CO.,Ltd is a scientific-oriented economy body integrating with scientific research, designing, manufacturing, installation and service maintenance, which is originated from European. We, Tianjin Latino are specialized supply one stop service for the cooling tower parts and cooling tower engineer service.
Tianjin Latino's main products are cooling tower, cooling tower Film Fill, cooling tower drift eliminator and cooling tower spray system, UPVC distribution pipes, FPR winding pipe, FRP profile parts,FRP gratings, Fan stack, etc. Tianjin Latino's cooling tower and cooling tower parts is being used widely used in the world. Our business involve in UK, Germany, Italy, Belgium, France, Poland, Israel, Russia, Turkey, UAE,IRAN, Malaysia,Philippines, Indonesia, Korea, Japan, Australia, Thailand, India, Singapore and New Zealand, Netherlands,Ukraine, etc..
Tianjin LATINO has an experienced team in quality and project implement to support the purchasing activities of overseas customers. Based on the superior design , professional service, Tianjin Latino's cooling tower and cooling tower parts is widely used in the Petrochemical, Petroleum, Power, Metallurgy, Medicine and Rubber Industry, etc..
We aim to help all of the customers choose the suitable cooling tower parts from China with competitive price easily. and have the capacity to support every potential customer to be our sales agent successfully! We have good reputation int the cooling tower industry, based our superior quality, professional service.