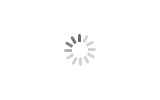 Cooling Tower FRP pultruded profiles
Brand LATINO
Product origin CHINA
Delivery time 15 DAYS
Supply capacity 100000KGS PER DAY
Cooling Tower FRP pultruded profiles is one of the Cooling Tower FRP Structure, it is made of thoroughly wetted continuous glass strand fibers and a special resin which provides the maximum corrosion resistance to chemicals.

Surface: flat,concave,sanding,covered and so on.

Cooling Tower FRP pultruded profiles is widely used in the cooling tower, oil industry, power engineering, water & waste water treatment as working floor, stair tread, trench cover, etc. It is an ideal loading frame for corrosion circumstances.
Download
Cooling Tower FRP pultruded profiles
Cooling Tower FRP pultruded profiles
Fiber reinforced plastic (FRP), also known as fiber reinforced polymer, is in fact a composite material constituting a polymer matrix blended with certain reinforcing materials, such as fibers. The fibers are generally basalt, carbon, glass or aramid; in certain cases asbestos, wood or paper can also be used.
Most of these plastics are formed through various molding processes wherein a mold or a tool is used to place the fiber pre-form, constituting dry fiber or fiber containing a specific proportion of resin. After 'wetting' dry fibers with resin, "curing" takes place, wherein the fibers and matrix assume the mold's shape. In this stage, there is occasional application of heat and pressure. The different methods include compression molding, bladder molding, mandrel wrapping, autoclave, filament winding, and wet layup, amongst others.
The other exclusive properties of fiber reinforced plastics include commendable thermal insulation, structural integrity, and fire hardness along with UV radiation stability and resistance to chemicals and other corrosive materials.
The characteristics of fiber reinforced plastics are dependent upon certain factors like mechanical properties of the matrix and fiber, the relative volume of both these components, and the length of the fiber and orientation within the matrix.
Application:
1. Chemical & Petrochemical Plants
2. Food & Beverage Plants
3. Power Plants
4. Water Treatment Plants & Water Pools
5. Ramp, Scaffold, Railway Footpath
6. Operating Platforms & Trench Covers
7. Walkways, Footbridges & Staircase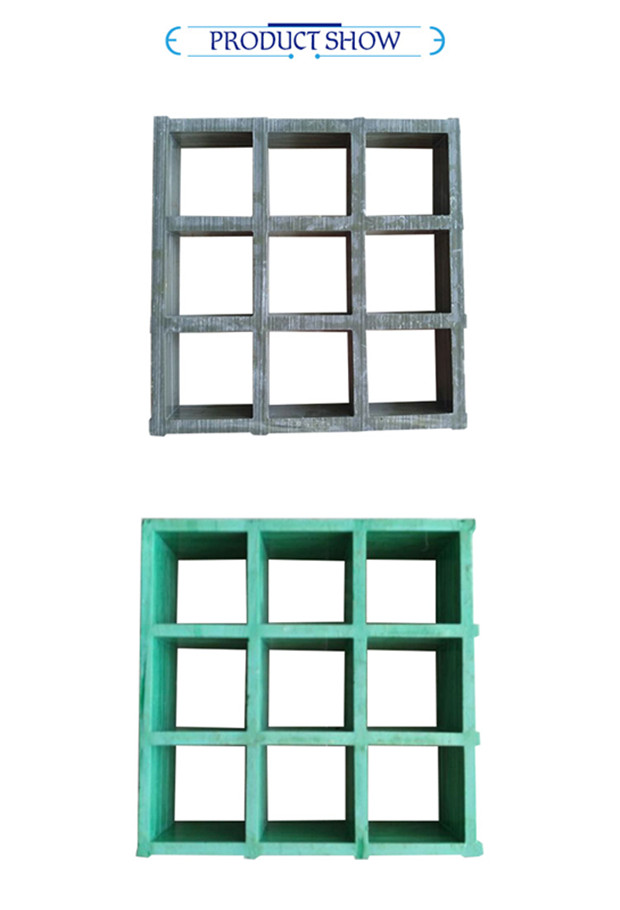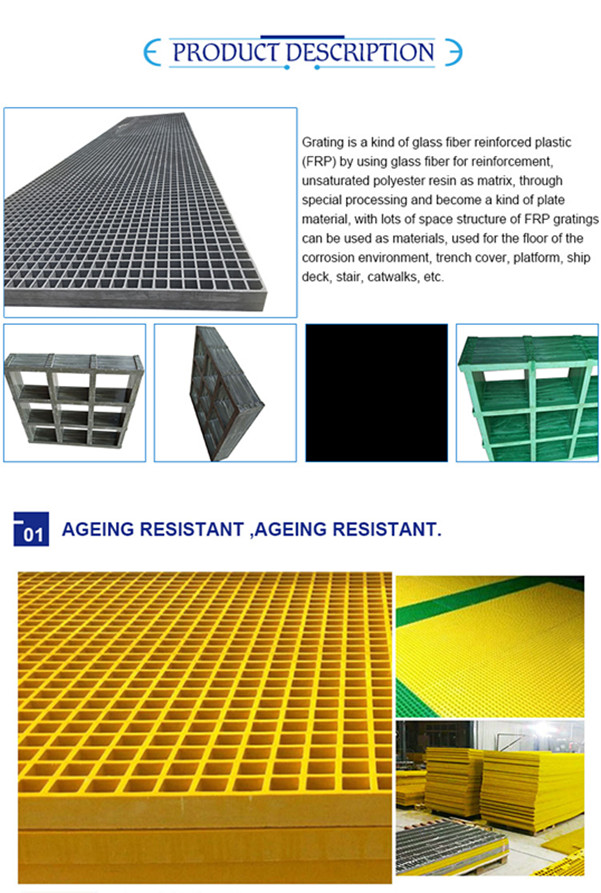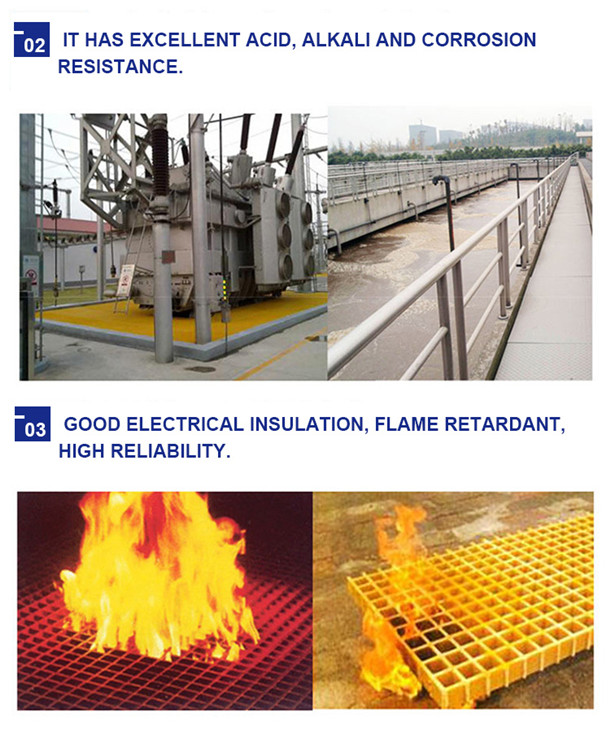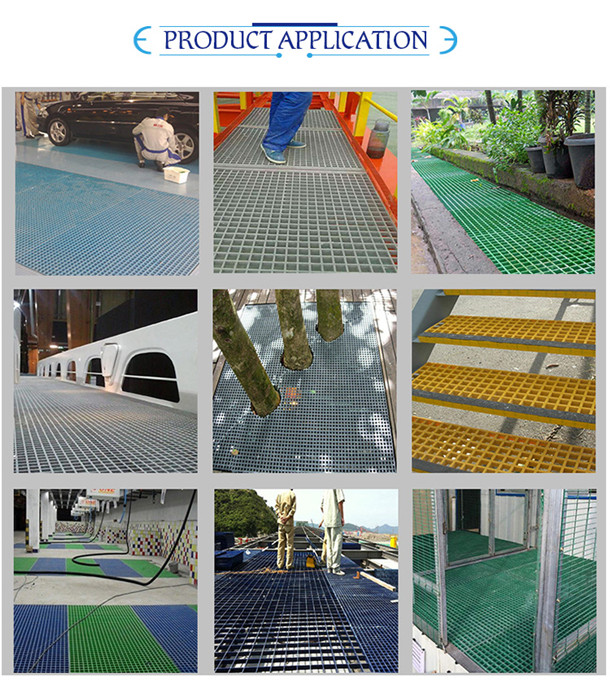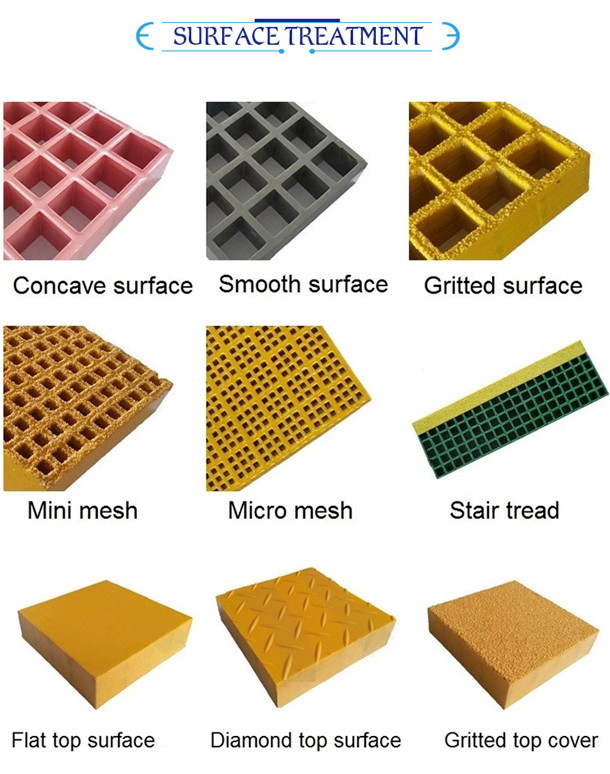 Hot sales products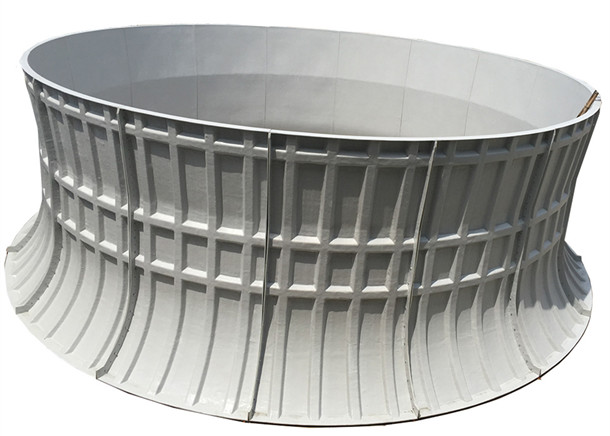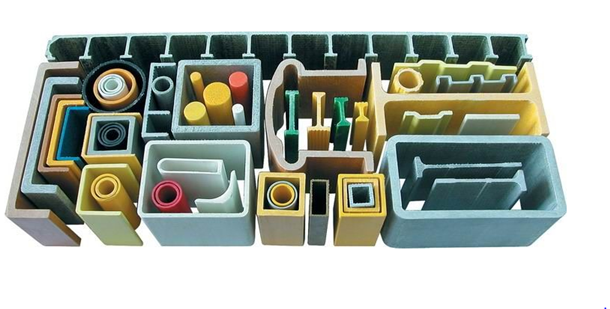 For more detailed informations, please kindly visit http://www.tianjinlatino.com Or tianjinlatino@gmail.com.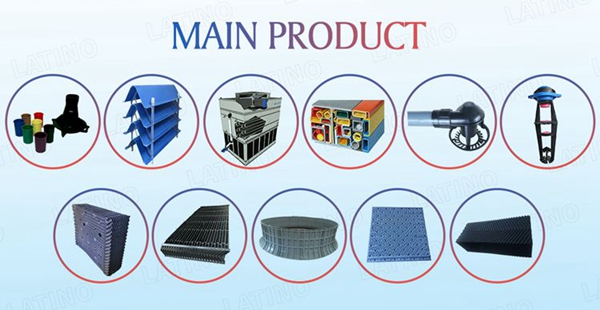 Our Company

Tianjin LATINO Environmental Technology Co., Ltd. are on the base of high quality, good service, we win good reputation in the industry. We help our customers better to get cooling tower products from China.We specializes in manufacturing various cooling tower and parts. Our company's cooling tower products is being used widely around the world. Our business involve in Italy, Germany, Australia, UK, Indonesia, Thailand, Belgium, France, Poland, India, Malaysia, Singapore and New Zealand, etc..

Latino has a high quality team of talents. Team members are young and energetic, with a sense of innovation and the courage to meet the challenge.Team members develop and practice new e-marketing mode, follow consumer demand, provide customers with high quality products and services.

LATINO has an experienced team in quality and project implement to support the purchasing activities of overseas customers;The company's main products are cooling tower parts, such as Film Fill, drift eliminator and spray system, UPVC distribution pipes, FPR winding splash pipe, FRP profile parts,FRP gratings, Fan stack, band & clamp, etc.; Our product are approved by CTI and we have our own patent .

Our factory has the largest capacity and have been working with the recognized brands of cooling tower in around the world, our team have rich experience in oversea projects.we were your colleague, knowing your care, your culture and your requirements.So we make it easy for you to purchase high quality and good value internal plastic parts of cooling tower in China.

Our fill has been verified by actual operation for more than ten years. It is very reliable and efficient. You can rely on us to deliver a successful project while reducing your total project costs!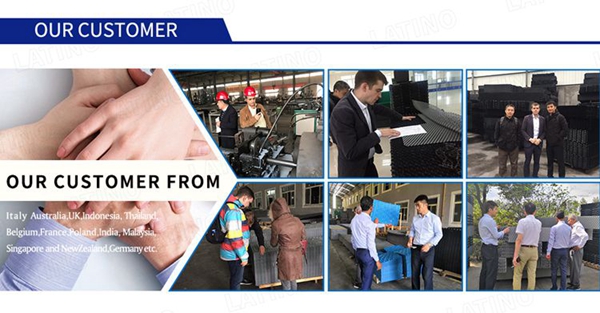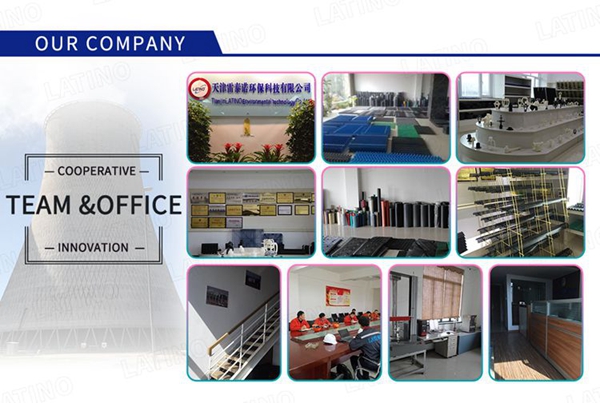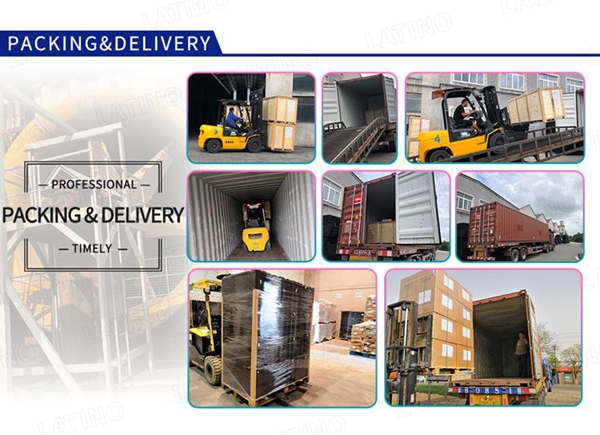 FAQ
Q1. What's your Main Product :
The company's main products are cooling tower and Cooling tower parts such as Film Fill, drift
eliminator and spray system, UPVC distribution pipes, FPR winding splash pipe, FRP profile parts,FRP gratings, Fan stack, band & clamp, etc
Q2:How to define the product price?
A: PVC material is based on the thickness,vicat point, color, density,fire classification, packing and quantity.
Q3. Do you keep the stock of your products?
A: Yes, we maintain a certain amount of standard products inventory, in time to meet your needs.
Q4. Whether you have the ability to accept the product customization?
A: Products can be customized, we can make the new thermoforming or extruding mode based on your drawings and we can sign a confidentiality agreement about your patented product, pls contact us for any further information.
Q5: What's your delivery time ?
The delivery time normally will be 10 -30days , the specified delivery date will be according to customer request and order quantity .
Q6. How to reassure those who doubt the product quality and actual situations?
A professional system can ensure the whole latest development which will be monitored by you through the reports in the diffferent stages.
Q7.How about your after sale service?
1. Warranty service
  a).Warranty: 1 year.
  b) .Warranty starting: acceptance date.
2. Service commitment
Warranty period:
  a). Our company will be responsible for the quality problems arising from the maintenance, replacement of parts and related materials.
  b). Artificial damage will be repaired by our company, but the damaged devices shall be paid.
3. Expiration of the warranty period:
  a). Our company provides lifelong maintenance, but the user is responsible for the cost of labor and material.
  b). Our company also provides charging upgrades and improvements following to the customer's requirements.