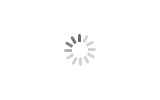 Cooling Tower Fill Film
Brand LATINO
Product origin China
Delivery time within 2 weeks
Supply capacity 500 m3/day
The fills are suitable of any induced draft or natural draft cooling tower using normal industrial water quality.
Sharp horizontal corrugations allow even water redistribution on the sheet and water rotation for good contact with air. The offset flute design allows vertical rotation of air with limited pressure drop.
Hanging design type or glue sticked type are available.
Download
Cooling Tower Fill Film
Cooling Tower Fill Film
Production Specification
Cooling Tower Pvc Fills consists of thermoformed corrugated sheets made of rigid polyvinyl chloride (PVC), impervious to decay, fungus and biological attack. The cooling tower fill sheets are bonded to form modules which can be dimensioned to fit any application.
Cooling tower fill also called cooling tower heat transfer media, it is an essential component in the cooling tower. Variations in total surface area, pressure drop, and material of construction are readily available to the consumers to optimize the cooling tower for a specific water quality and water temperature.
The use of alternate cooling tower fill media should not be considered a substitute for a proper water treatment program or solids filtration (if required) that matches the required application. "Contamination" references in this document refer to suspended and dissolved solids, process particulates, oils, and grease, not bacteria or biological contamination.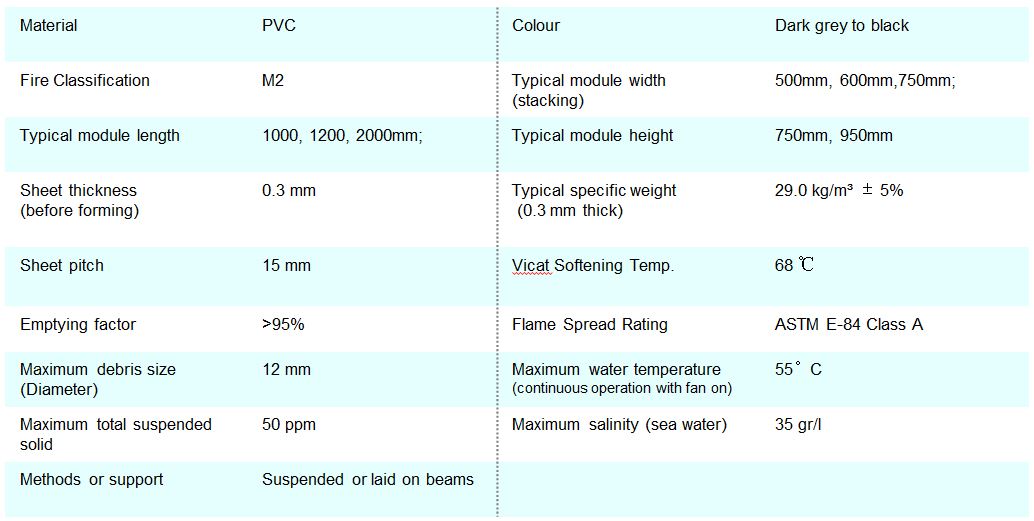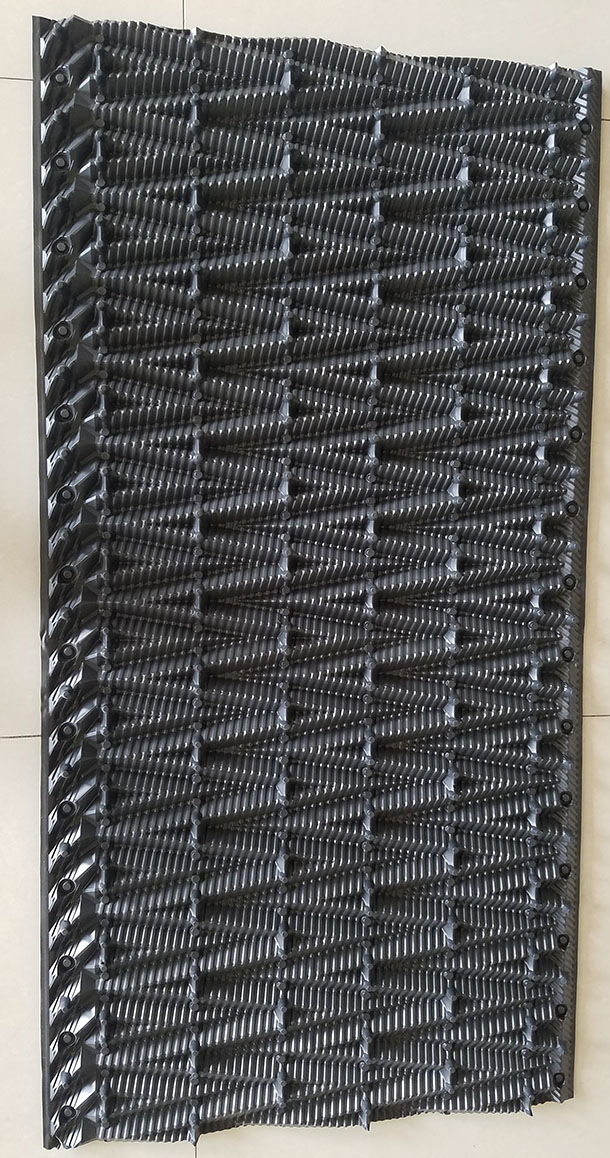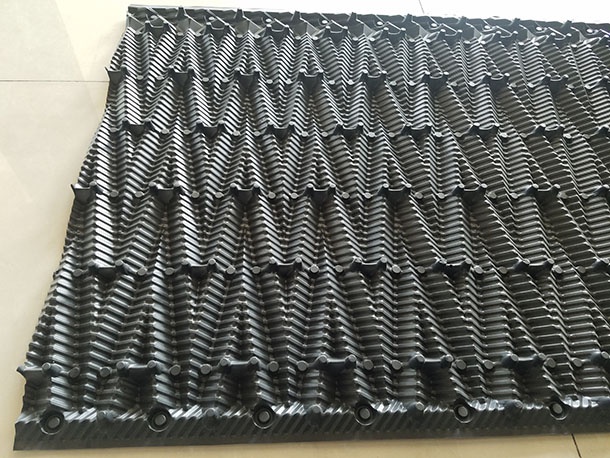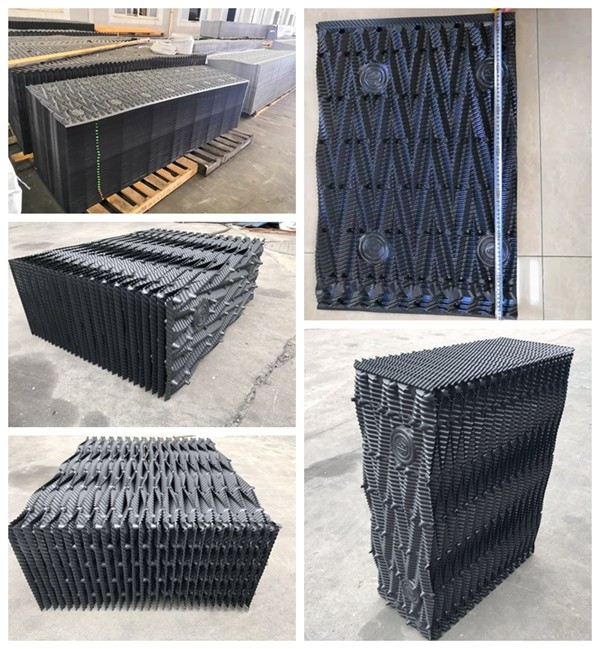 Related Cooling Tower Components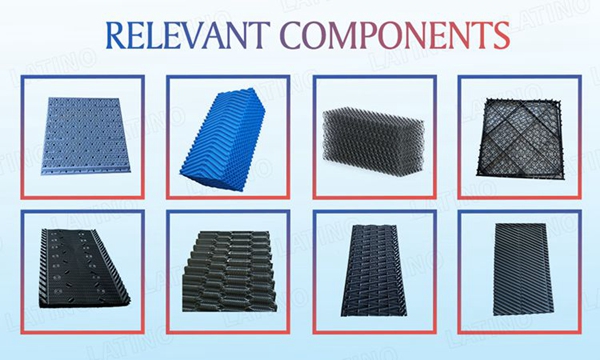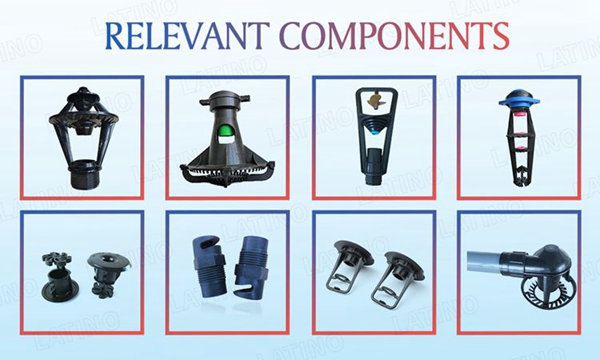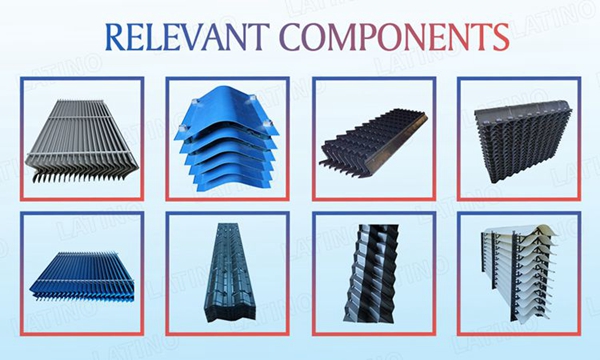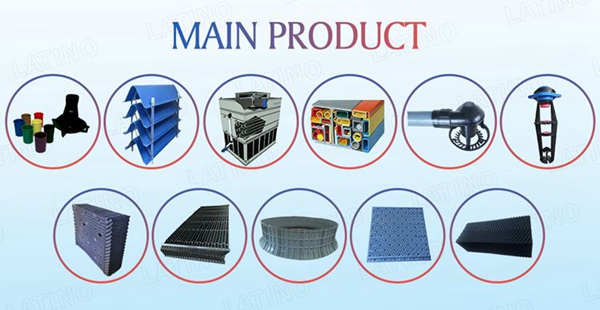 Tianjin LATINO Environmental Technology Co., Ltd. are on the base of high quality, good service, we win good reputation in the industry. We help our customers better to get cooling tower products from China.We specializes in manufacturing various cooling tower and parts. Our company's cooling tower products is being used widely around the world. Our business involve in Italy, Germany, Australia, UK, Indonesia, Thailand, Belgium, France, Poland, India, Malaysia, Singapore and New Zealand, etc..
Latino has a high quality team of talents. Team members are young and energetic, with a sense of innovation and the courage to meet the challenge.Team members develop and practice new e-marketing mode, follow consumer demand, provide customers with high quality products and services.
LATINO has an experienced team in quality and project implement to support the purchasing activities of overseas customers; Latino's main products are cooling tower parts, such as Film Fill, drift eliminator and spray system, UPVC distribution pipes, FPR winding splash pipe, FRP profile parts,FRP gratings, Fan stack, band & clamp, etc.; Our product are approved by CTI and we have our own patent .
Our factory has the largest capacity and have been working with the recognized brands of cooling tower in around the world, our team have rich experience in oversea projects.we were your colleague, knowing your care, your culture and your requirements.So we make it easy for you to purchase high quality and good value internal plastic parts of cooling tower in China.