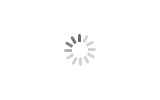 Cooling Tower Drift Eliminators WIth PVC Material
Brand LATINO
Product origin CHINA
Delivery time 2 WEEKS
This drift eliminator were installed by the sinusoidal wave blade and wave spacer. This drift eliminator were widely used in the top of the counterflow and crossflow cooling tower, and its function is to separate the droplets in the airflow.

This drift eliminator could provides extra stiffness for long spans with minimum deflection. The wave spacer could secure wave sections uniformly at a finxed interval to improve stability and blocks that holds the assembled block grid securely. It could been installed fastly and efficiently. Block can be easily cleaned when necessary.

This drift eliminator could supply in any length, the wave blade and wave spacer were made by PVC and PP separately.
Download
Cooling Tower Drift Eliminators WIth PVC Material
Cooling Tower Drift Eliminators WIth PVC Material
The cooling towre drift eliminators system's function is to separate the liquid droplets contained in the vertical or horizontal air flows, and it could reduce the working fluid loss. If drift droplets contain the chemical and particulate matter, it could also reduce the detrimental effects on surrounding equipment and the environment by decreasing the drift droplets. LATINO's drift eliminators are specifically designed to achieve maximum drift removal efficiency in both crossflow and counterflow tower applications with various product options available to minimize pressure drop, drift loss, cost, or a combination of all above three aspects.
The Most Efficient Drift Eliminators:
  The drift losses are the droplets generated by circulating water and vaporized in the atmosphere through the air exhausts by the air flow.
  Sinusoidal wave type drift eliminators dramatically reduce drift losses while offering a low resistance to air.
  The drift eliminators are assembled into removable panels.
  They are built in a material preventing biological growth and are also an excellent media to reduce the risk of legionella.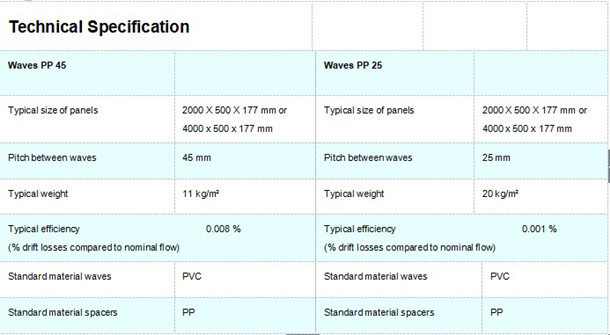 Warranty:
All Latino's drift eliminators are under 1 year warranty when deliver from our factory.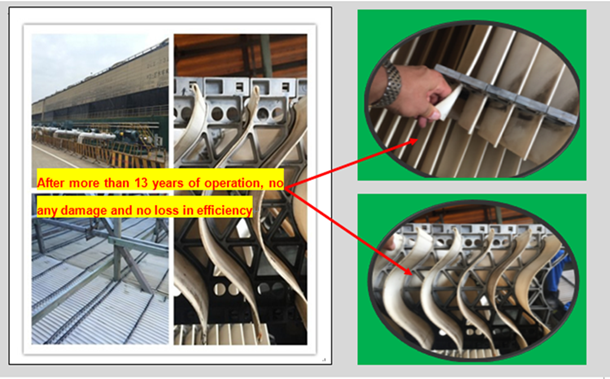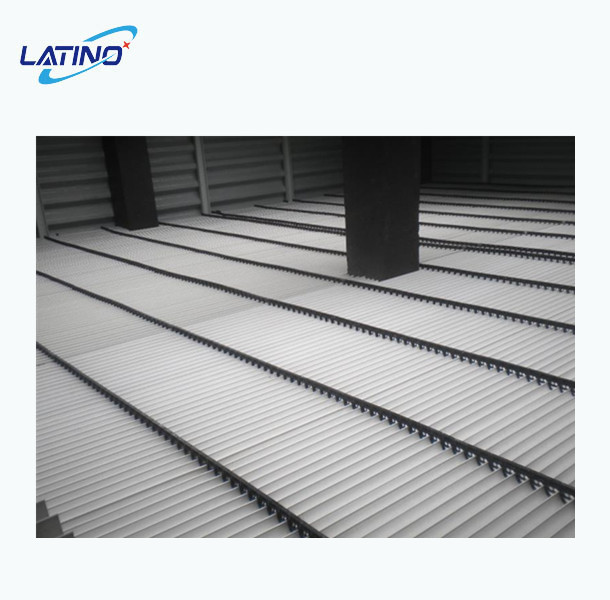 Packing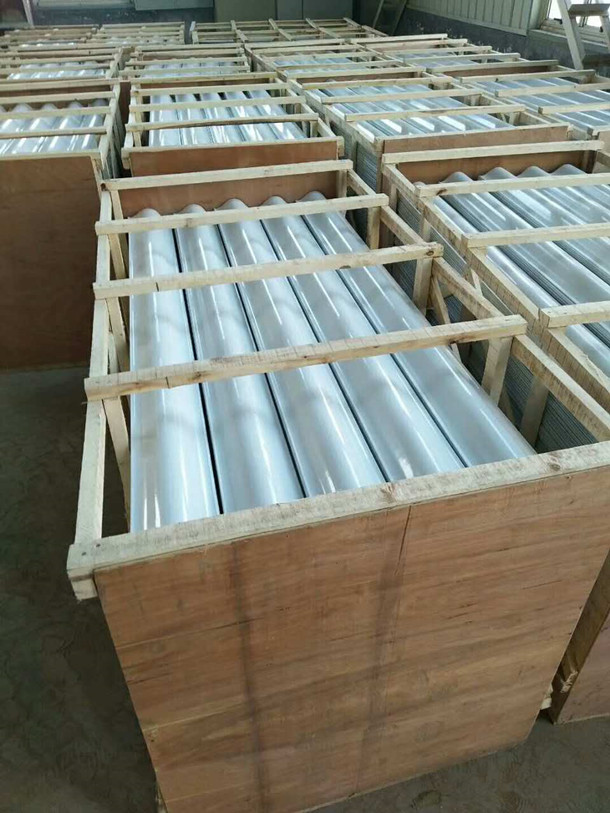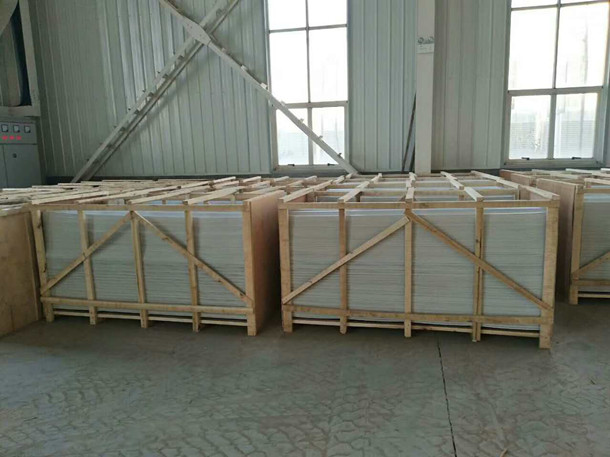 Relevant Cooling Tower Drift Eliminator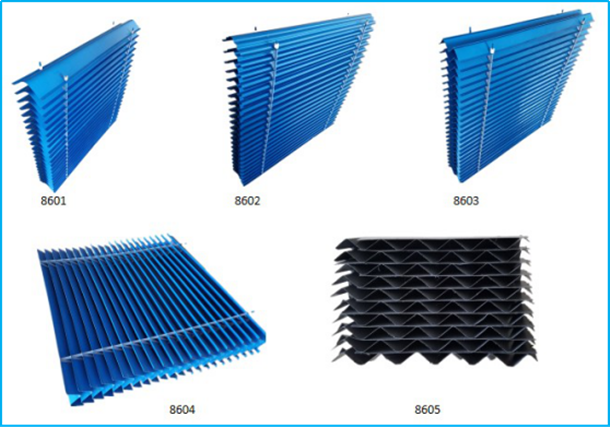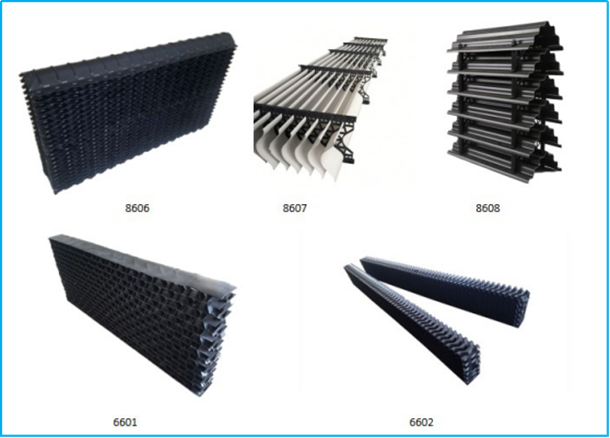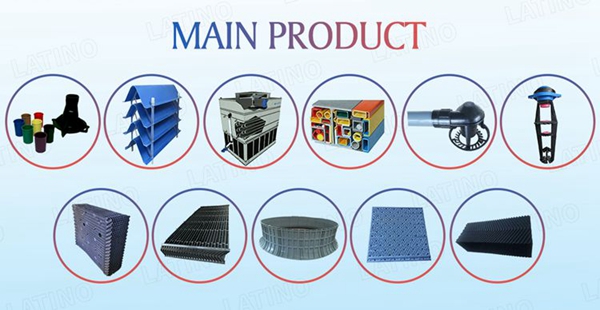 LATINO has an experienced team in quality and project implement to support the purchasing activities of overseas customers;The company's main products are cooling tower parts, such as Film Fill, drift eliminator and spray system, UPVC distribution pipes, FPR winding splash pipe, FRP profile parts,FRP gratings, Fan stack, band & clamp, etc.; Our product are approved by CTI and we have our own
patent .