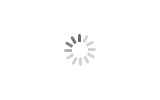 Cooling Tower Drift Eliminator
Brand LATINO
Product origin CHINA
Delivery time 2 WEEKS
Supply capacity 500 cubic meter one day
This Cooling Tower Drift Eliminator is used principally in situations of vertical airflow and crossflow applications: it is assembled by the preformed PVC sheets.

The PVC raw material is available for temperatures up to + 80 ° C.

This type of eliminator is easy for installation and maintenance. This type of PVC drift eliminator can also be supplied cut-to-size or indeed as a circular section.

The efficiency of this kind of drift eliminators is about 99% for the water in the airflow at a nominal air velocity of 3m/s.
Download
Cooling Tower Drift Eliminator
Cooling Tower Drift Eliminator
Cooling Tower Drift Eliminator are designed to capture large water droplets caught in the cooling tower air stream. The eliminators prevent the water droplets and mist from escaping the cooling tower. Eliminators do this by causing the droplets to change direction and lose velocity at impact on the blade walls and fall back into the tower. Efficient drift eliminators will keep drift losses to less than .001% of the re-circulating water flow rate.
Cooling Tower Drift Eliminator are used to control water loss from a cooling tower by limiting the amount of circulating water droplets that are emitted with the exhaust air of the tower. Since drift droplets contain the same chemical and particulate matter of the circulating water from which they originate, they can cause numerous detrimental effects on surrounding equipment and the environment. The cooling tower industry uses drift rate to compare drift eliminator performance, a relationship that correlates droplet capture efficiency to the water circulation rate in a tower. LATINO's drift eliminators are specifically designed to achieve maximum drift removal efficiency in both crossflow and counterflow tower applications with various product options available to minimize pressure drop, drift loss, cost, or a combination of all three.
Warranty:
All Latino's drift eliminators are under 1 year warranty when deliver from our factory.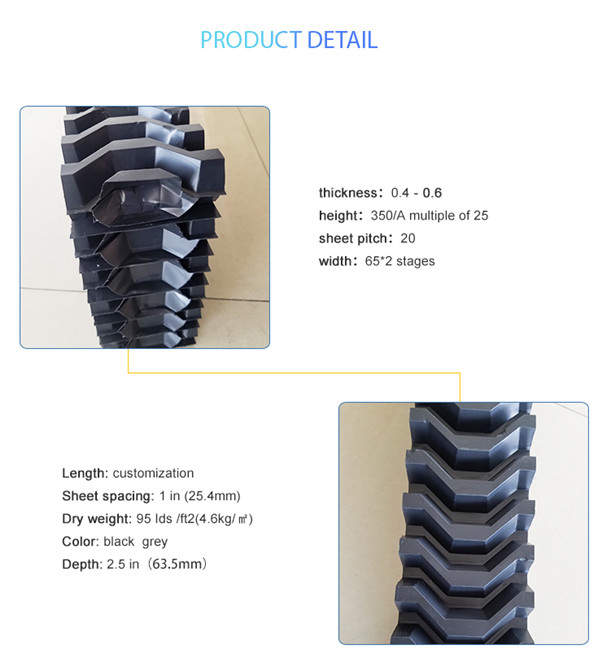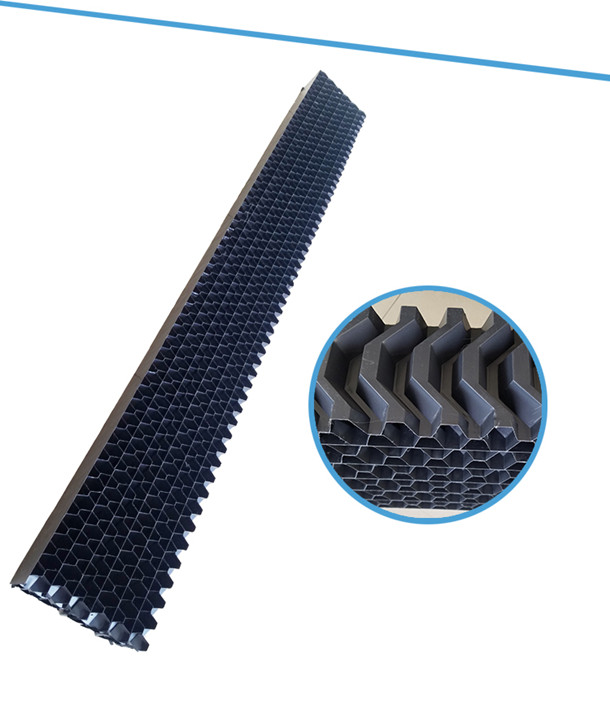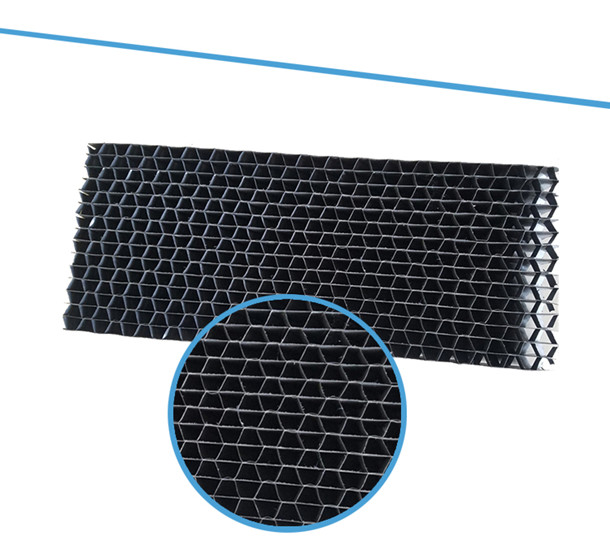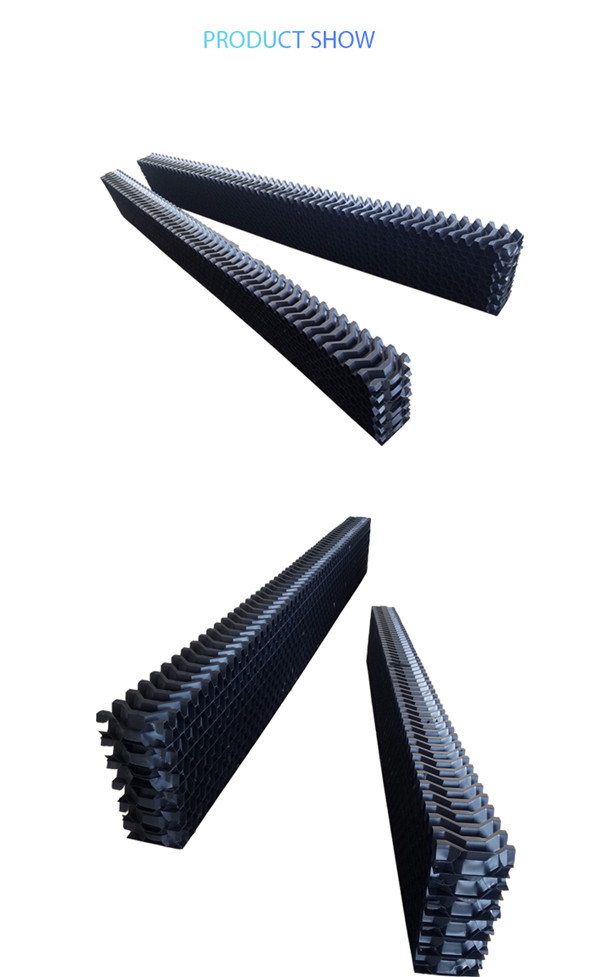 Relevant Cooling Tower Drift Eliminator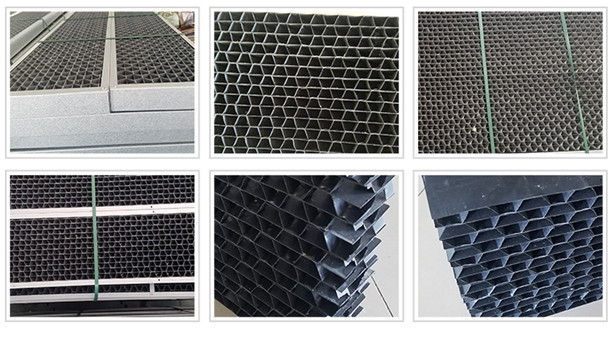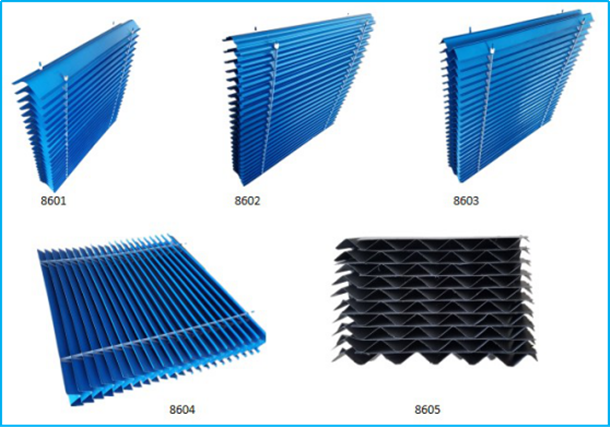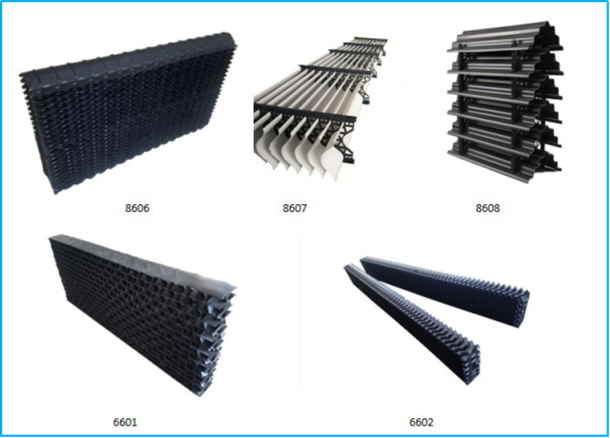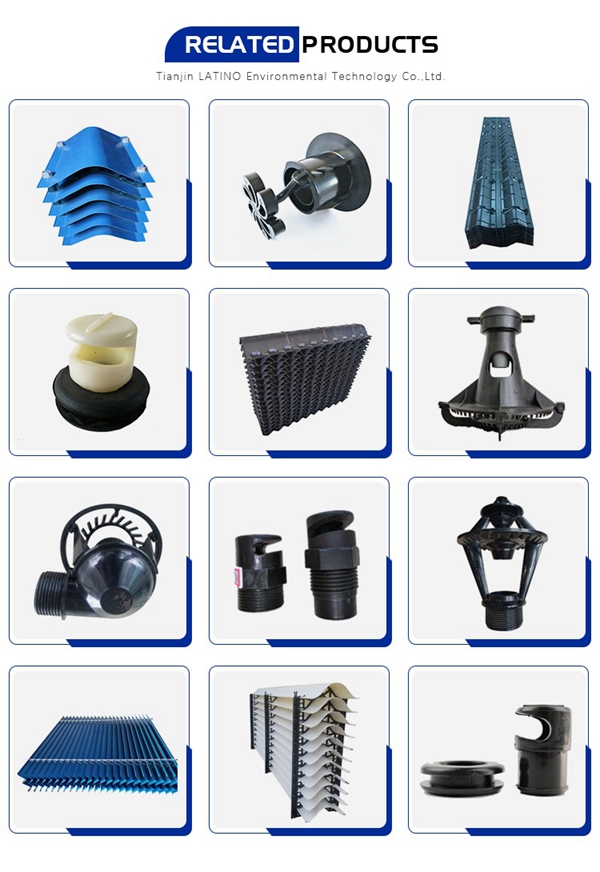 LATINO has an experienced team in quality and project implement to support the purchasing activities of overseas customers; Latino's main products are cooling tower parts, such as Film Fill, drift eliminator and spray system, UPVC distribution pipes, FPR winding splash pipe, FRP profile parts,FRP gratings, Fan stack, band & clamp, etc.; Our product are approved by CTI and we have our own patent .
Latino has the largest capacity and have been working with the recognized brands of cooling tower in around the world, our team have rich experience in oversea projects.we were your colleague, knowing your care, your culture and your requirements.So we make it easy for you to purchase high quality and good value internal plastic parts of cooling tower in China.
Latino's cooling tower fill, cooling tower drift eliminator and other relevant cooling tower components has been verified by actual operation for more than ten years. It is very reliable and efficient. You can rely on us to deliver a successful project while reducing your total project costs!