Cooling Tower Net Fill Used For Deodorization
This cooling tower net fill also could used for deodorization in the breeding instructry. It also called PVC filter material.
The filter material is specially applied in the field of farm and breeding, such as pig farm, the advantage for this PVC filter material is qualitative easy for cleaning, has good gas and liquid distribution, specific surface area of 125 m2 / m3, gap rate was 97%, the advantage is that the wind resistance is very small, 900 mm thickness, when the wind speed 1.5 m/s a shade of the pressure drop is less than 15 pa, and anti-clogging capability is strong, free maintenance during equipment operation, service life is more than 15 years.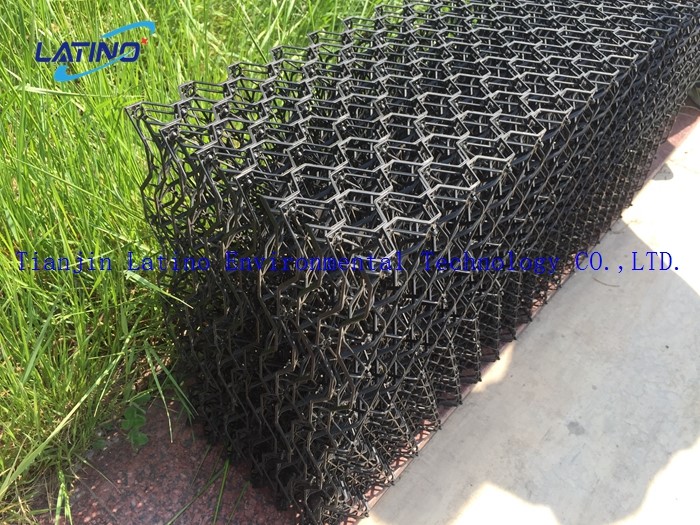 At present, this PVC filter material is popular used in European countries for the livestock and poultry house exhaust purification equipment, and adopt the most advanced technology in Europeam.The main application is to build a side room at the back end of the fan to collect the bad smell, and then the bad smell passes through the deodorizing PVC filter material. At the same time, the spray system will spraying the liquid which contain the biological deodorant or organic acids to the PVC filter material, in this way, it could remove dust and deodorize.
Here please find one of our ongoing project for your reference.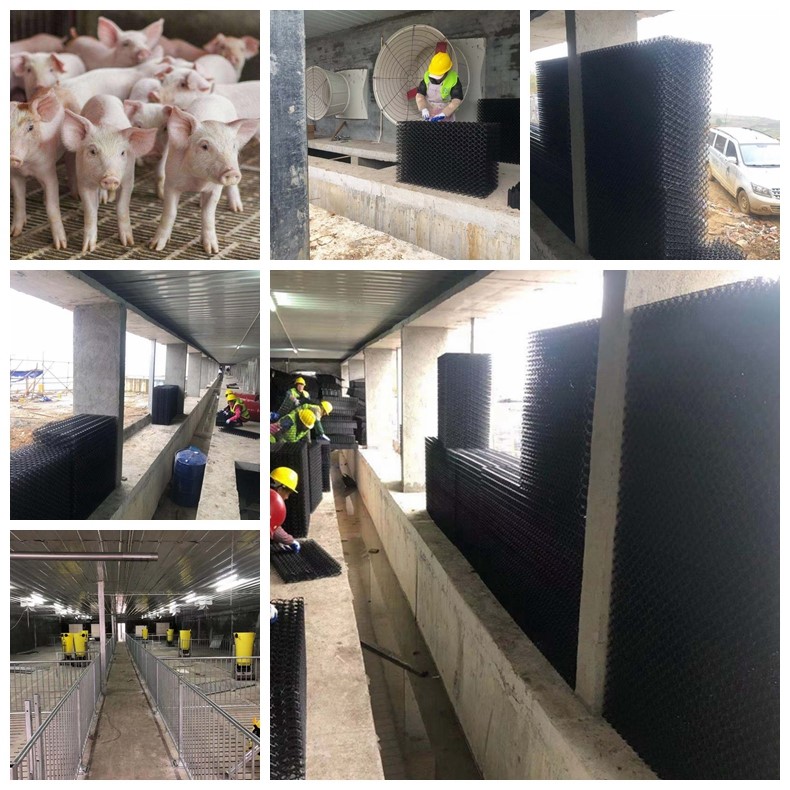 Latino aim the adopt the most advaced technology to use all of our products, such as deodorization and fog dispersal removing,etc.
If you have any doubts, please kindly contact us, our engineer will reply you within 12 hours.
Tianjin Latino Environmental Technology CO.,Ltd.