Gluing Machine for Cooling Tower Fill
12-01-2021
In fact, when discussing how cooling tower film fill is assembled, it is most often said to be "glued." In this instance, "glue" is used an all-encompassing term but can also be a bit ambiguous. In cooling tower terminology, "glue" is a carryover term from years past where a substance was added to sheets of film fill to bond them together and the bond strength was based upon the strength of the substance. The gluing machine can save your labor and time.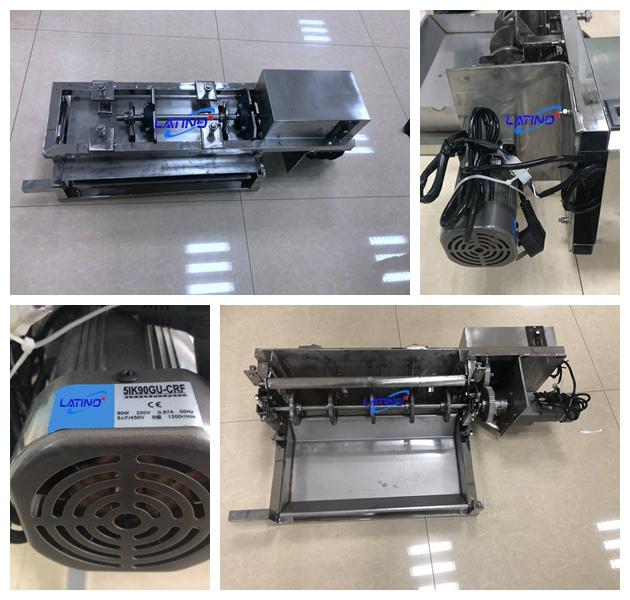 Cooling tower gluing machine
1.1 To install workbench according to actual situation on site, make sure by keeping workbench levelness (1-infill placement platform, 2-gumming machine installation platform, 3-infill receiving platform) that it mainly effect the uniformity of glue on the infill and reduce glue loss during process.
Infill placement platform:
Platform area should be bigger than infill area. Platform height can be adjustable according to actual situation (comfort between human and machinery);
Gumming machine installation platform:
Foundational and essential requirements are good stability and reasonable height;
Infill receiving platform:
To be installed as above requirements, meanwhile surface should be neat and smoothness, that will greatly improve fluency of discharge and avoid effecting bonding quality.
Power
220V 50HZ
Latino could supply various type gluing machine for different type of cooling tower fill. If you have any requests, please kindly contact me.
Tianjin Latino Environmental Technology CO.,Ltd.