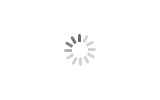 SMC Mould Cooling Tower Fan Stack
Brand Latino
Product origin China
Delivery time 2 weeks
Supply capacity 100 set one day
Molded SMC Fan Stack, beautiful appearance, smooth surface, low wind resistance

High production efficiency

Standardized fan stack, easy to install and greatly reduced installation time

Environmental Friendly comparing with traditional hand paste fan stacks, protects workers' health and little scraps
Download
SMC Mould Cooling Tower Fan Stack
SMC Mould Cooling Tower Fan Stack
The SMC FRP cooling tower fan stack is assembled by three curves: contraction section, straight section (i.e., rotating part of the fan) and diffusion section.
The contraction section of the cooling tower fan is the key for airflow to enter the throat of the fan. It provides uniform wind speed field for the fan inlet and is also the last static pressure section of the whole cooling tower. Therefore, the design of the profile of the shrinkage section is very critical.
The throat of the fan stack is a straight section, and the value of the straight section is determined according to the fan blade profile and the range of adjustment Angle. The straight section of the fan stack is 600mm, which ensures that the fan blade runs in the straight section at the maximum adjustment Angle.
General linear diffuser duct manufacture is simpler, so often adopted, but spread the corner and flow boundary don't match, produce separation phenomenon, reflux vortex formation, increased the energy loss in ram, the ram effect decreases, second ram is flaring type, export export air separation and tower wall in the wind, the cold air outside the tower back to the tower above the throat area to form a short circuit phenomenon, kinetic energy recovery effect is small, or even become worse than when no ram. If the fan stack diffusion Angle is too small, it is necessary to increase the height of the fan stack so as to reduce the kinetic energy loss of the air outlet, thus increasing the wind compressive strength and the cost.
If the diffusion Angle of the fan stack is too large, the airflow and the inner wall of the fan stack will be separated and detached, forming the vortex in the dynamic pressure zone, which is not conducive to the recovery of kinetic energy.
Parameter For SMC Fan Stack: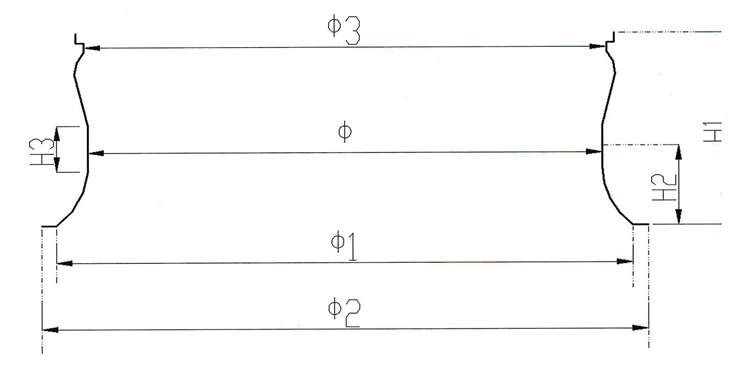 | | | | | | | | | | |
| --- | --- | --- | --- | --- | --- | --- | --- | --- | --- |
| Art no. | H1 | H2 | H3 | φ | φ3 | φ1 | φ2 | Blade QTY | Weight |
| BF-18 | 705 | | | 1860 | 1980 | 2120 | 2320 | 8 | 447 |
| BF-21 | 705 | | | 2160 | 2280 | 2440 | 2740 | 8 | 53 |
| BF-24 | 705 | | | 2460 | 2580 | 2600 | 2900 | 8 | 57 |
| BF-28 | 800 | | | 2860 | 3020 | 3060 | 3220 | 8 | 100 |
| BF-34 | 800 | | | 3460 | 3620 | 3600 | 3760 | 10 | 120 |
| BF-38 | 800 | | | 3860 | 4020 | 4100 | 4260 | 12 | 136 |
| BF-42 | 1200 | | | 4260 | 4420 | 4660 | 4820 | 16 | 216 |
| BF-47 | 1200 | | | 4820 | 5000 | 5240 | 5400 | 18 | 243 |
| BF-42-1 | 2200 | 1200 | 400 | 4360 | 4480 | 5190 | 4370 | 22 | 474 |
| BF-47-1 | 2200 | 1200 | 400 | 4760 | 4885 | 5660 | 5840 | 24 | 516 |
| BF-55 | 2200 | 1200 | 400 | 5520 | 5645 | 6420 | 6600 | 28 | 597 |
| BF-60 | 2200 | 1200 | 400 | 6060 | 6195 | 6960 | 7140 | 32 | 660 |
| BF-70 | 3000 | 1200 | 400 | 7060 | 7300 | 7960 | 8140 | 36 | 960 |
| BF-77 | 3000 | 1200 | 400 | 7760 | 8000 | 8660 | 8840 | 40 | 1052 |
| BF-80 | 3800 | 1650 | 500 | 8070 | 8420 | 9480 | 9660 | 40 | 1416 |
| BF-85 | 3800 | 1650 | 500 | 8610 | 8950 | 10020 | 10200 | 44 | 1515 |
| BF-92 | 3800 | 1650 | 500 | 9220 | 9570 | 10630 | 10810 | 48 | 1637 |